THE ORANGE BOX IS FOR EVERYONE
Meant for everyone to have a wacky time!
I WANT ONE 😆
THE BLACK BOX IS FOR ADULTS
NOT SAFE FOR WIMPS. It's even more outrageous and challenging!
I'M AN ADULT 😎
It's a game changer... literally!
We've all been there. Sometimes game night is just boring. You've played your favorite game over and over and you're getting tired of it. You've probably bought more and more expansion packs to try and keep the game alive, but you've only got so much shelf space. What if you could bring those old games back to life? What if you could make sure no game night would ever be boring again?
Just Add Face The Consequences!
Plop it on the table at any time
Fun for everyone at the table
Eliminate Boredom and stale games
Face the consequences
THE ULTIMATE EXPANSION PACK FOR ANY PARTY GAME
Add ridiculous, outrageous, and hilarious consequences for the losers of any party game. Great for game nights, family gatherings, and much more!
Get It Now 👍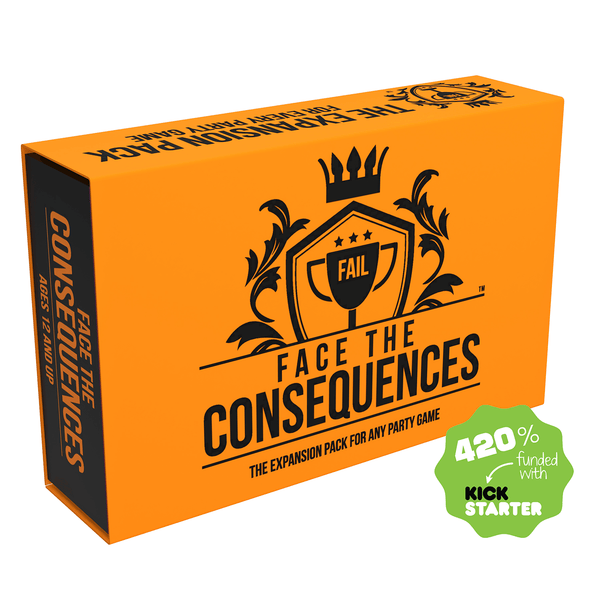 FTC: NOT SAFE FOR WIMPS
THE ULTIMATE ADULT EXPANSION PACK FOR ANY PARTY GAME
This expansion pack takes consequences to a whole new level. It's even funnier and more challenging!
Get It Now 👍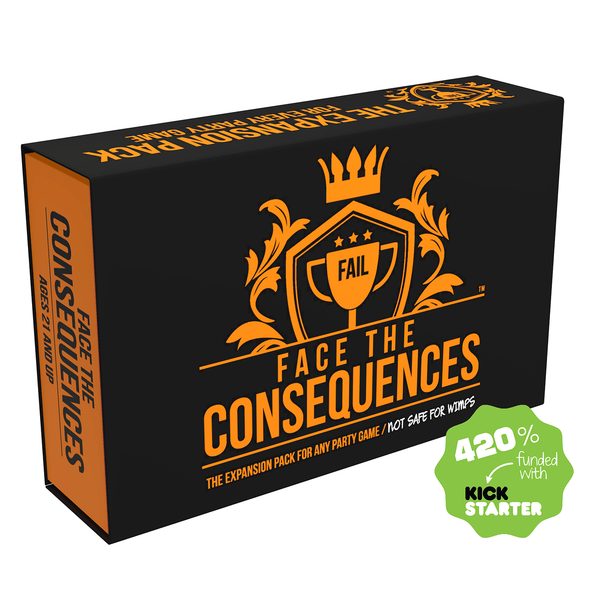 Check Out These Losers

Thanks to Our Friends at Beer and Boardgames (NSFW)